Beijing vows to buy stocks to prop up stock market, regulator says, as shares slump then rise after Monday's frenzied selling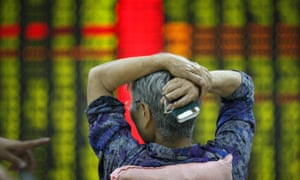 Beijing has vowed to step up its interventions in China's volatile stock market following a traumatic day on Monday when stocks suffered their greatest lossessince 2007.
A government-controlled stock-buying agency would "continue to buy stocks to stabilise the market", said Zhang Xiaojun, a spokesperson with China's security's regulator, the CSRC.
Can markets be saved an eighth time, a ninth time, a tenth time this year? How about next year?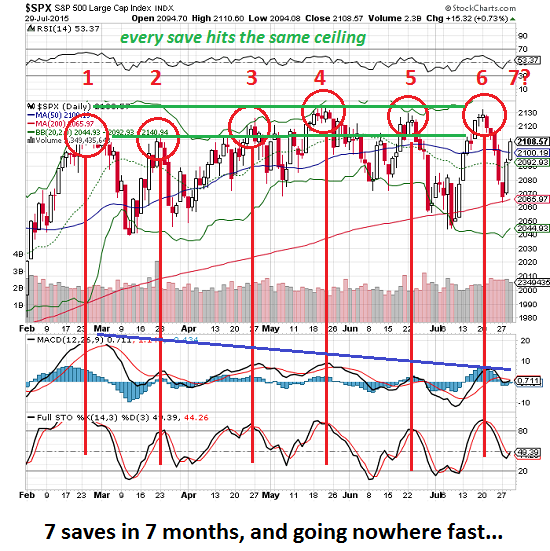 What do we make of a stock market that's been "saved" seven times in a mere seven months?
Saved from what, you ask? Saved from rolling over, of course; after six years of upside, the current uptrend is getting long in tooth, and evidence of global recession is mounting.