Investors' Insights Comments
When an economy is built upon dishonesty, and dishonest prices most importantly, an economy's reckoning is only a matter of time. The further the charade goes on, the worse the reckoning. China's been going on for a long time.
Now the Chinese government is trying to save its market with more central planning and knob turning. And don't forget about the guns it has too.
But ultimately the system will erode. It isn't built on real prices.
Many people in China don't even really know what honest pricing is. Including in high level policy circles.
In the end, the emperor still has no clothes, but the fraud and dishonesty will only make matters worse for days and years to come. Soon China will collapse - that's inevitable. And with it, they will take most of the financial system with it - that too is inevitable.
Marking the time for integrity, transparency, honesty and substance.
Good Luck; Be Careful Out There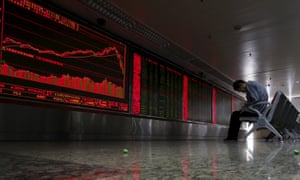 China's securities regulator took the drastic step of banning shareholders with stakes of more than 5% from selling shares for the next six months in a bid to halt a plunge in stock prices that is starting to roil global financial markets.
The China Securities Regulatory Commission (CSRC) said on its website late on Wednesday that it would deal severely with any shareholders who violated the rule.
The prohibition is also seen applying to foreign investors who hold stakes in Shanghai- or Shenzhen-listed companies, although most of their holdings are below 5%.
China's stock markets opened down again Thursday morning before making up some ground. Shanghai Composite Index fell more than 3% in the first half hour of trading before reversing course and rising 1.4%, while the Shenzhen Component Index opened down just over 1%.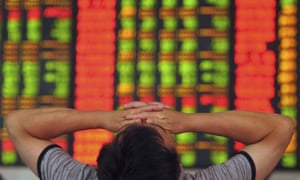 Are we heading for another stock market crash? The signs are ominous. The New York stock exchange – the world's largest stock market – shut down for three and a half hours due to a mysterious "technical issue" on Wednesday; China's speculative stock market plunged still further, despite tens of billions of dollars of spending on the part of the government in a futile attempt to halt the carnage; Greece is sailing into uncharted territory and teetering on the brink of leaving the Eurozone; and meanwhile Puerto Rico is mired in its own debt crisis.
Euripides and Sophocles couldn't have asked for better material for a financial markets melodrama. Little wonder, therefore, that yesterday turned into a day of carnage on Wall Street, from the moment that US stocks prepared to open for trading early in the morning. There may be more to come.
What we've been reading

This is what's caught our eye over the last 24 hours.