Maybe this flight won't go into a tailspin; perhaps it simply runs out of fuel.
With stock markets diving around the globe, a pressing question arises: is it time to get into Crash Positions?
In case you forgot how to get into Crash Positions, here's a reminder: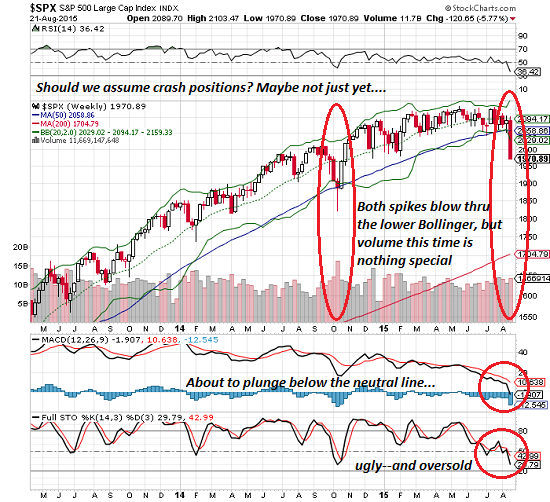 After a dizzying 500+ point drop in the Dow on Friday, should we brace for impact? There are plenty of fundamental and technical reasons to view the swoon this week as the initial downturn that presages a crash landing.
But if we look at the last equivalent spike down in October 2014, we're not so sure. Both spikes (October 2014 and August 2015) smashed through the lower Bollinger band, but the volume in last week's plummet was nothing special compared to the 2014 swoon.
Big moves have a bit more credence if they're accompanied by massive volume.
The prime minister insisted in an address on public television that he was proud of his time in office and had got "a good deal for the country", despite bringing it "close to the edge". He added that he was "shortly going to submit my resignation, and the resignation of my government, to the president". The prime minister will be replaced for the duration of the short campaign by the president of Greece's supreme court, Vassiliki Thanou-Christophilou – a vocal bailout opponent – as head of a caretaker government.
Nick Butler, former head of strategy for BP, told me, "We are in for a longer and more sustained period of low oil prices than in the late 1980s." Why? He points to a perfect storm. Supply is up substantially because a decade of high oil prices encouraged producers throughout the world to invest vast amounts of money in finding new sources. Those investments are made and will keep supply flowing for years. Leonardo Maugeri, former head of strategy for the Italian energy giant Eni, says, "There is no way to stop this phenomenon." He predicts that prices could actually drop to $35 per barrel next year, down from more than $105 last summer.
"Ask anyone who knows anything about Greece's finances and they will tell you this deal is not going to work.""The Greek finance minister... says more or less the same thin,
Greece's biggest creditor Germany has made a huge profit on the country's debt crisis over the last 5 years as it saved through lower interest payments on funds borrowed amid investor "flights to safety."



The U.S. military has run the numbers on a sustained fight with Moscow, and they do not look good for the American side.


The global equity selloff that sent benchmark indexes to their worst week in four years played havoc with individual stocks and industries in the U.S. market.
To energy shares already snared in a bear market, add semiconductor stocks, which crossed the threshold by capping a decline of more than 20 percent. Apple Inc. also entered a bear market, while the Dow Jones Industrial Average entered a so-called correction with a decline of 10 percent from its last record. Biotechnology, small caps, media, transportation and commodity companies have also entered corrections.
The Standard & Poor's 500 Index sank 3.2 percent on Friday to cap a weekly loss of 5.8 percent, the worst daily and weekly declines in almost four years. The benchmark gauge is down 7.5 percent from its last record in May, after dropping out of a trading range that has supported it for most of the year.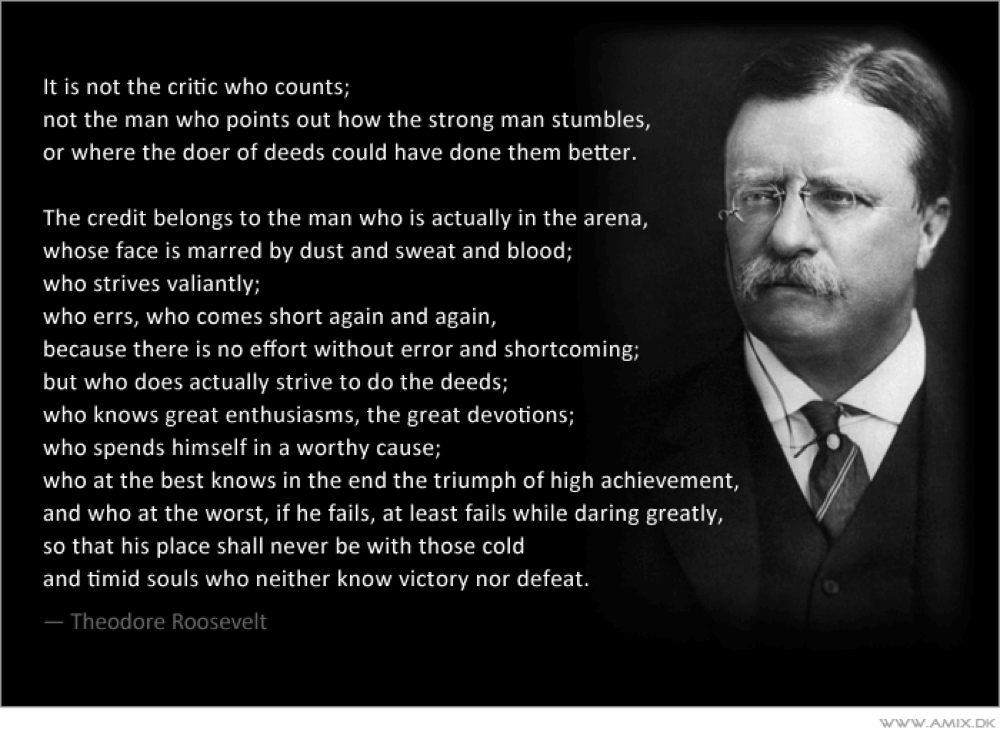 Sir Richard Branson
,
Virgin Group
–
Anyone who owns more than 400 companies and is worth billions of dollars is clearly doing many things right. I admire
Richard Branson's tenacity, and I admire his personal brand